Contents: 1st Class 2 Pce Travel Set
(1) Tray Table Cover: Made of a clear PVC.
(1) Clip-On Carry Bag: Made of Nylon with clip strap.
Airplane Tray Table Cover Provides a clean play or workspace during flight with 2 side pockets for handy storage!
Soft, Foldable & Lightweight!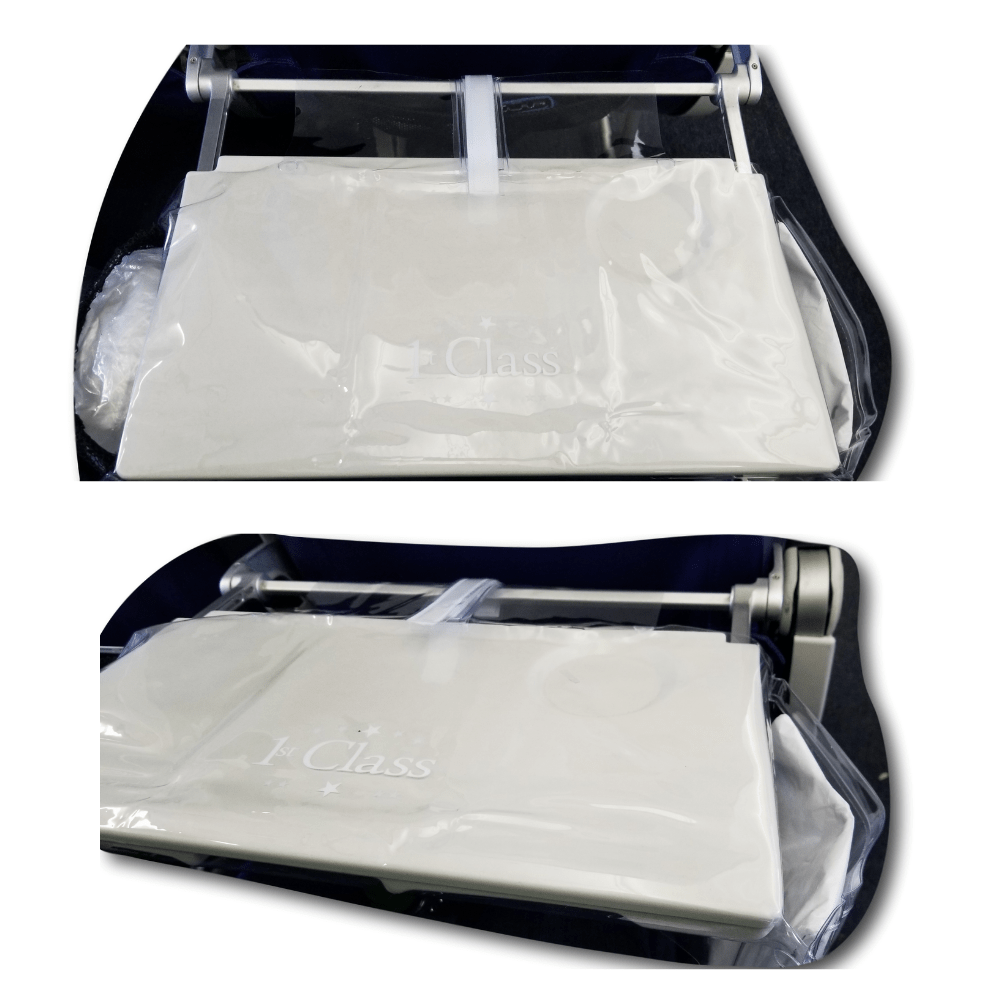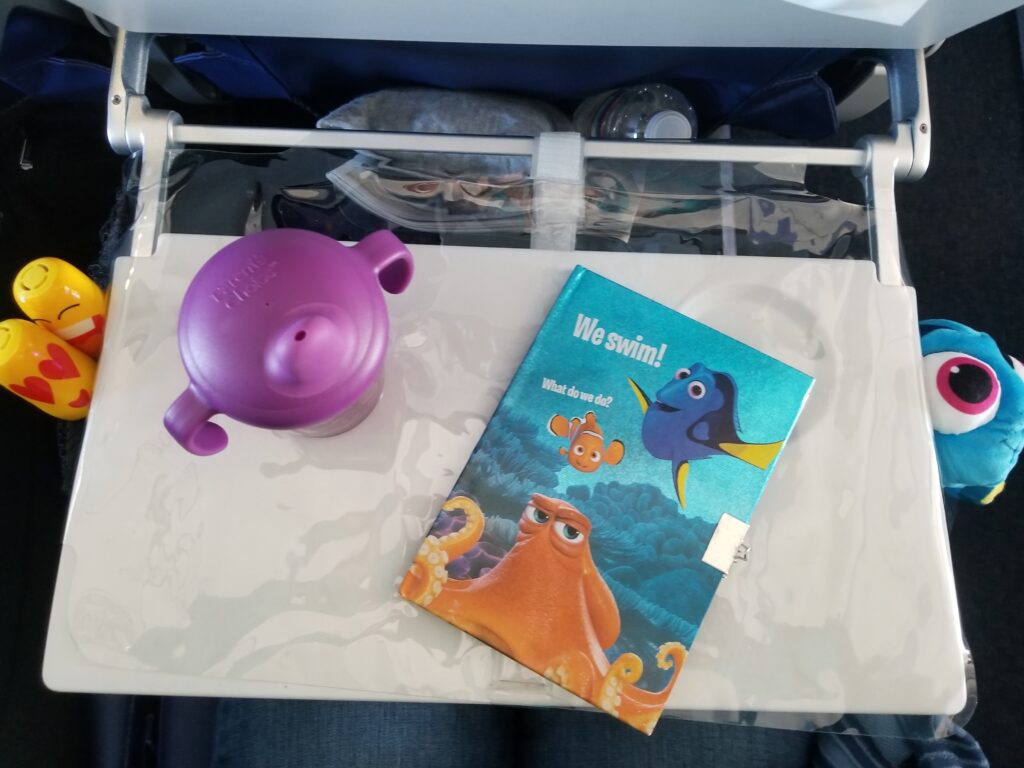 Have all your travel items handy during your flight!
Clip-On Carry bag: Designed to store your 1st Class Kid Travel Pillow (sold separately) and accessories but can be multipurpose during your trip! Lightweight, foldable, convenient!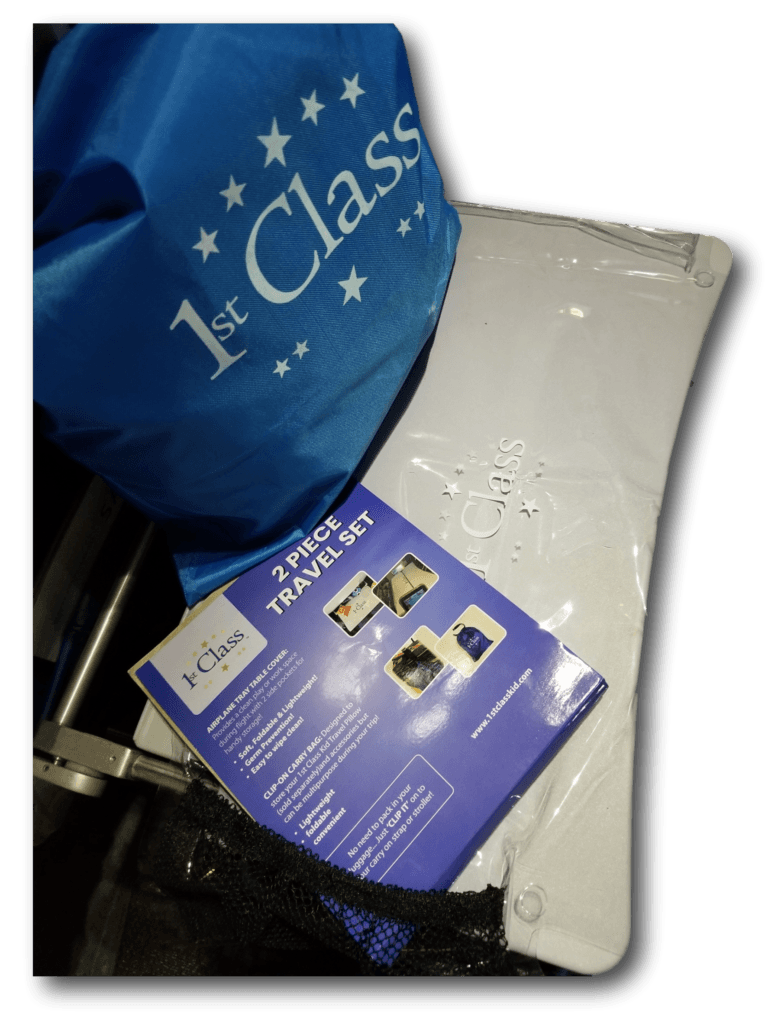 Tray cover is designed for most Economy plane tray tables with an industry-standard size. Tray Cover may not fit all tray table sizes.
Click here for instructions.
Patent Pending
NOTE: Adult supervision required. 1st Class 2 Piece Travel Set Should be treated like any other carry-on item, stored for take-off and landing.