The 1st Class Kid Travel Inflatable Footrest is designed so young children can spread out to sleep, rather than lie across other accompanying passengers. The 1st Class Kid Travel Pillow fits on the floor in-between the passenger seats and does not interfere with the seat in front. Although the pillows primary intended use is for travelling on long haul flights
It can be used by all ages and anywhere you need to prop up your feet.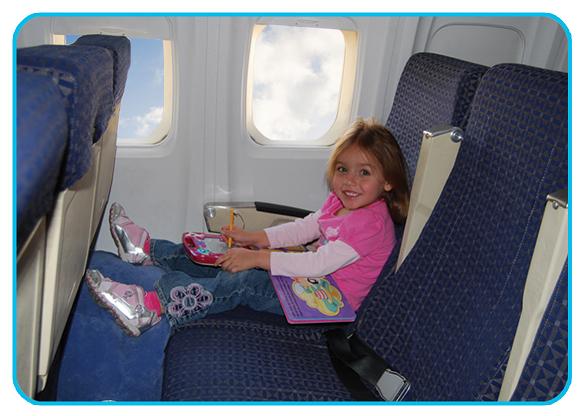 The 1st Class Kid Travel Pillow also works great for your road trips. Ideal as a footrest and it can prevent items falling on the floor so your child can easily reach to pick up the object while strapped in their seatbelt.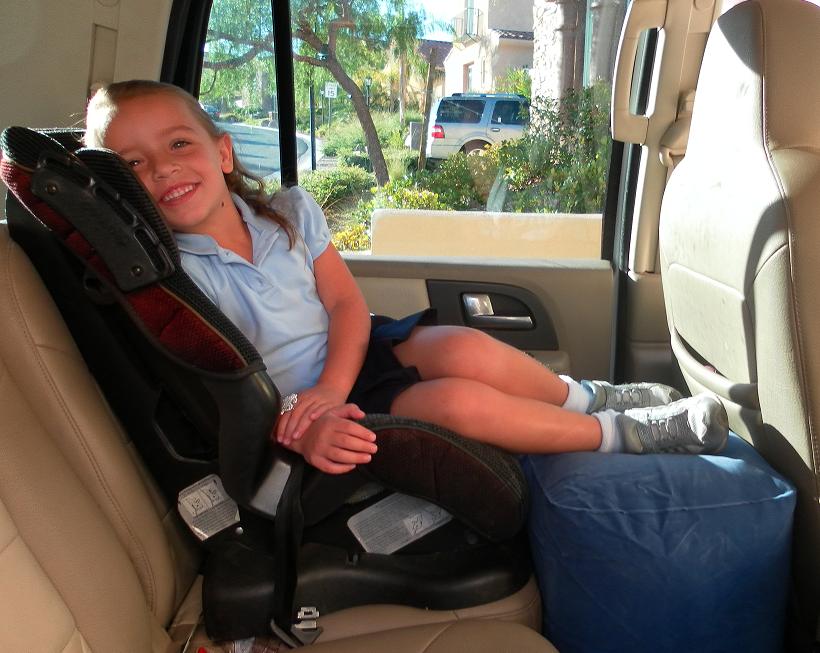 Plus.. 1st Class Kid Travel Pillow will provide extra space for your pets especially if you have passengers in the other seats. Just inflate and cover the pillow with your dog's favourite mat/blanket.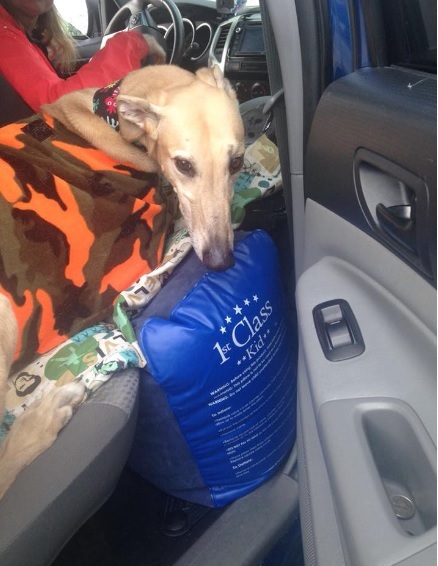 It also acts as a 'crash pad' preventing your dog from crashing onto the floor when your car comes to an unexpected stop!
You can use your car vent to help with inflation. Start inflation with the large exposed hole of the valve over your car vent.
Do not inflate to the max as it may be too big to place in position. Screw in the top half of the valve and place pillow in position, you can then use the 'manual blow' part of the valve to get a tight fit.