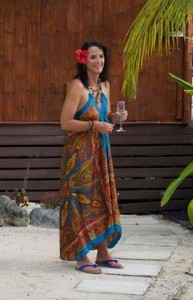 1st Class Kid Travel Pillow HQ is based in Henderson, Nevada, USA.
My idea for this pillow was from my own frustrations travelling with my young kids on long haul flights, generally between USA to New Zealand to visit family and holidays to the beautiful Pacific Islands.
I tried several items to help my kids get comfortable, on one trip I used inflatable beach balls so you can imagine the looks I got when I was blowing these up mid-flight!!!
Traveling can be stressful and if everyone is uncomfortable it makes it tough to kick off your vacation. The 1stClassKid Travel Pillow is designed so young children can spread out to sleep rather than lie across other accompanying passengers.
It fits on the floor in-between the passenger seats, it can be used by everyone basically anywhere you need to prop up your feet – even in a car or bus.
It has been a great pleasure to hear stories of kids sleeping for long periods during flight! Personally, I use it to help relieve the pressure in my legs when flying and it certainly helps me get some sleep too.
We sincerely hope that 1st Class Kid pillow helps you and your family acquire many hours of rest on your flight.
Bon Voyage!
Regards
Tracey