To Think About When Choosing Your Inflatable Travel Pillow.
Size! Will the pillow fit the leg space of your flight?
1st Class Inflatable Pillow is LARGER than most! Inflated DIMENSIONS 18 by 12 by 18 inches. You may not need to inflate to these measurements. You can start inflation on your lap or using any vents but do not inflate to the max until you have placed in position as it will be too big to squeeze into place. Complete inflation by placing on the floor of the plane so the pillow will expand to fit space. You can stop at any time!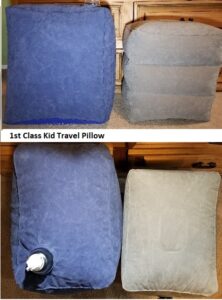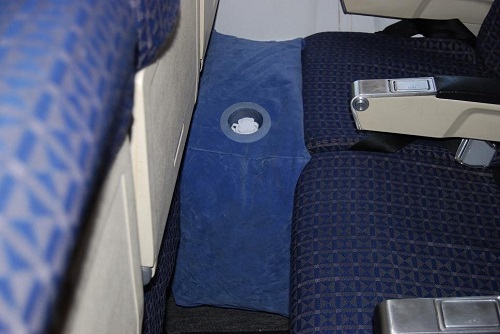 Valve function!
Make sure the valve has Fast Deflation!
1st Class Kid Pillows valve has 3 options to inflate and exposes a large hole so deflation can be done in seconds!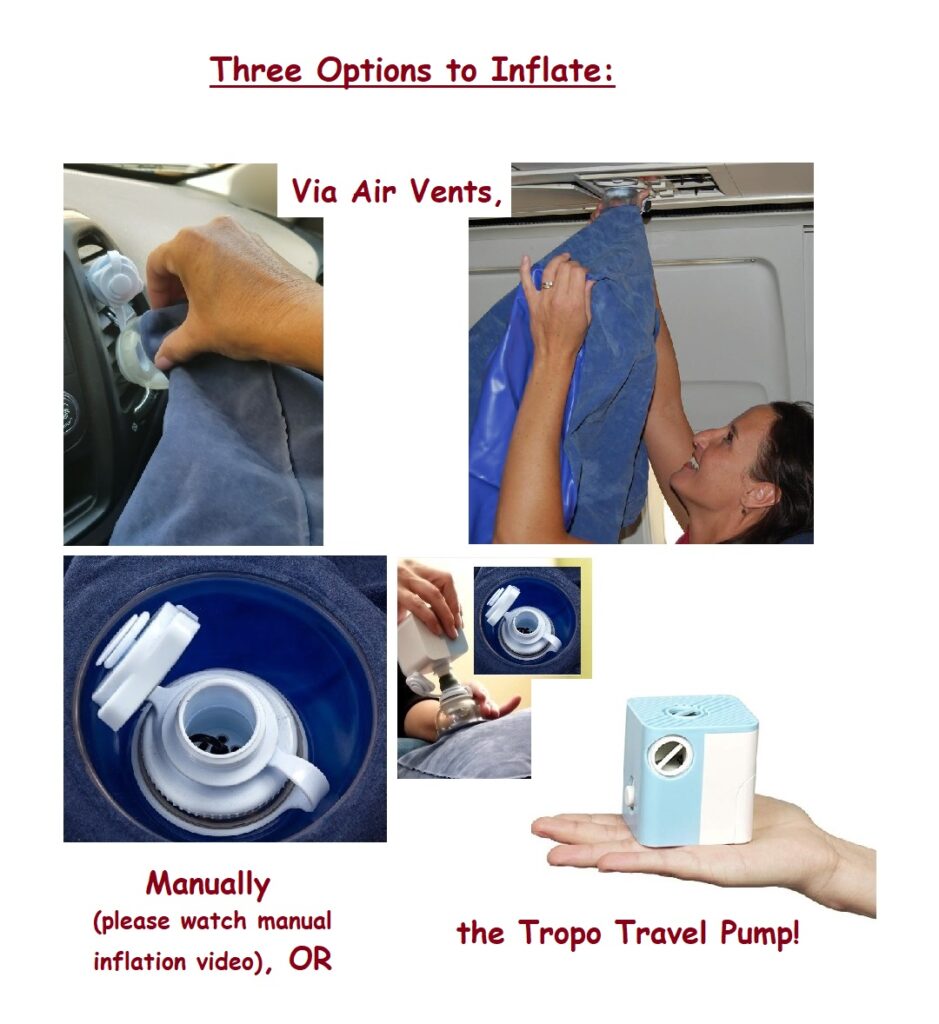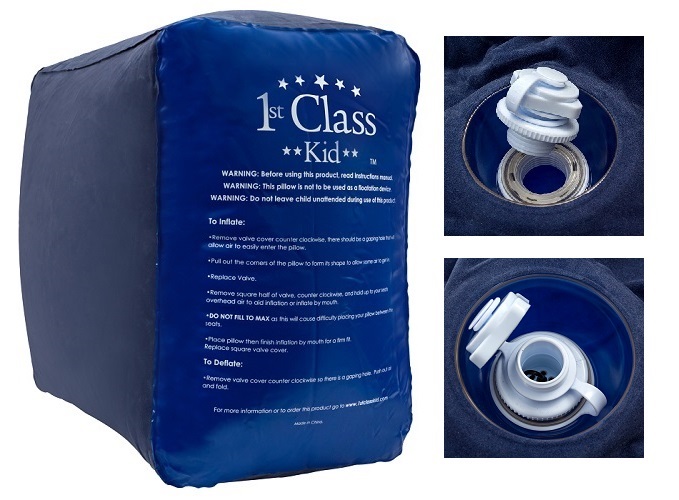 Valve placement!
Will you be able to access your valve anytime during flight?
What if you are seated by non-accompanying passenger! Will you be able to access the valve to inflate or deflate without disturbing other passengers?
1st Class Kid has one giant valve! You can place pillow so the valve is accessible on top of the pillow or topside! No need to get out of your seat to inflate.
BUT WAIT there is more…..
1ST Class Kid travel pillow was designed for plane travel but it has many other uses at home or during your vacation. It can be used in the CAR as a footrest or extra space for your pets. It is also ideal as a footstool/seat at your accommodation. Since you can inflate to any point it can function as a pillow while camping or sunbathing at the beach/lake.