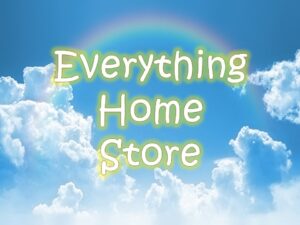 Website: www.everythinghomestore.com
Email: info@everythinghomestore.com
Facebook Page: https://www.facebook.com/everythinghomestore/
We are based in the Netherlands, but we can ship to all European countries and other countries around the world.
Terms: Online Payment methods:
1. Bank Transaction to our ING Bank in the Netherlands (details will be emailed on order inquiry)
2. PayPal
Delivery Method: We ship by Registered Post with Track and Trace service for postage to most of the countries.  Product will be shipped on the next working day after your transaction has been confirmed. For rates, please contact us at info@everythinghomestore.com
Pick up is available in some special cases (only in in Rotterdam). Please contact us and discuss.